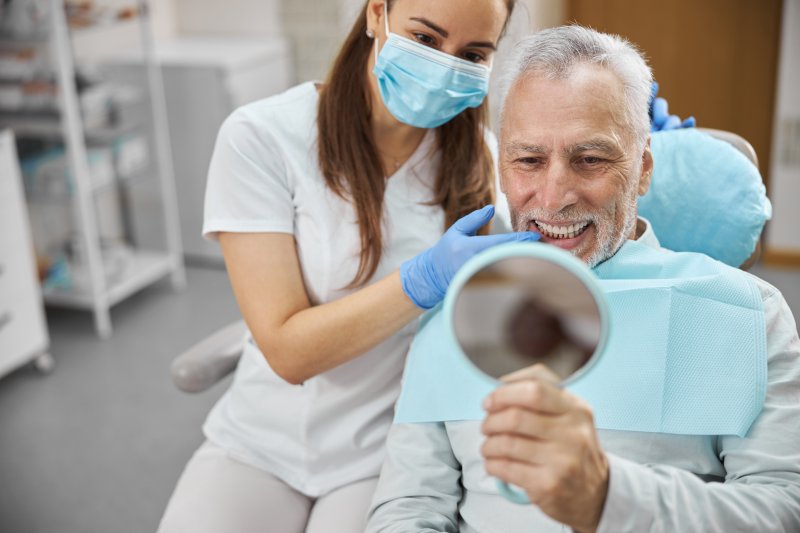 Millions of Americans are already living with dental implants. Enticing those suffering from tooth loss with the opportunity to enjoy new teeth that last longer, look more natural, and feel normal, it's no surprise that the number of dental implant procedures is expected to increase by 500,000 annually. If you are one of the many who prefers a more permanent method of tooth replacement, here are 5 key facts you should know about dental implants before moving forward.
They Maintain a Natural Look and Feel
While traditional prosthetics are helpful and aesthetically pleasing, they do not possess the natural look and function of regular teeth. Dental implants, however, are surgically placed within the jawbone to create a firm foundation that looks and feels completely natural. This makes it easier to keep them clean as well as improve functionality when eating, speaking, and smiling.
Titanium Is Not the Only Option
Although titanium implant posts are some of the most popular, many dentists use metal-free options that are biocompatible. Made of zirconia, this bioceramic material is a great option for those who have metal sensitivities. Also, with zirconia, you will not need to worry about any metal corrosion, and you'll enjoy a more pleasing aesthetic because of its natural look.
They're Likely to Last Because of Their High Success Rate
Dental implant placement is known to have a high success rate (an estimated 98%). As a result, many patients prefer this type of solution as opposed to traditional dentures and bridges because of the fewer appointments needed to reline and replace dental prosthetics.
Healthy Teeth Remain Untouched
Instead of altering healthy abutment teeth to serve as anchors for missing teeth, your dentist can place dental implants into the vacated sockets and hold an implant bridge in place. This not only addresses the gap within your smile but also alleviates any discomfort and prevents the unnecessary removal of tooth structure.
Jawbone Stimulation Increases
When tooth loss occurs, the jawbone can begin to deteriorate over time. As a result, nearby healthy teeth can become loose and fall out, and facial features will begin to sag as a result of missing teeth. To keep this from happening, you can opt for dental implants, as they can help to stimulate the jawbone each time you bite down or chew. Over time, this will help to strengthen the bone and create a more youthful appearance by filling in sagging areas of the face.
Many patients have already made the transition to dental implants, so if you're considering doing the same, talk to your dentist today.
About the Author
Dr. Udoka Holinbeck was born in Nigeria and raised in North Carolina. She earned her Doctor of Dental Surgery degree from the University of Southern California in Los Angeles and continues to pursue continuing education opportunities, dedicating hundreds of hours to various courses. As a holistic dentist at Bionica Dental Wellness, she believes in the importance of caring not only for the mouth but the body as well, which is why she provides biocompatible dental implants. To learn more about how we can help you, visit our website or call (262) 337-9745.