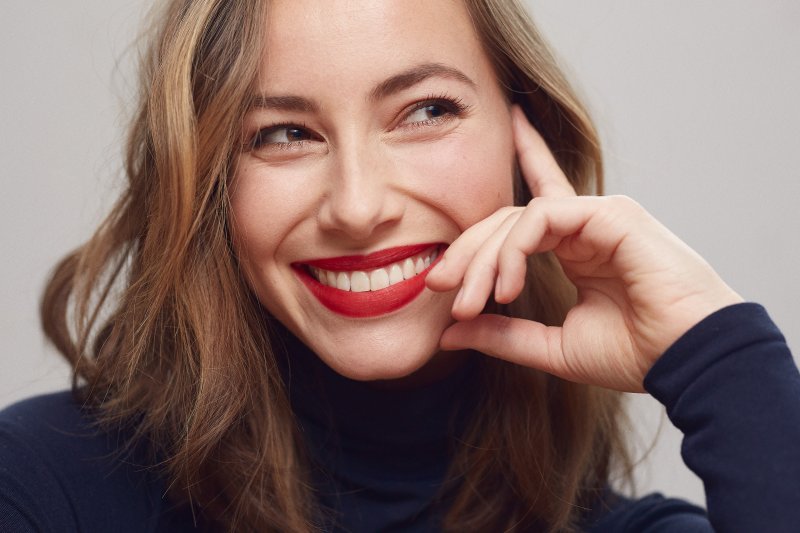 You may not realize it, but your overall health is directly tied to what happens inside your mouth. Your teeth and gums can positively or negatively affect what goes on with your brain, heart, kidneys, lungs, and even your gut. Not to mention, how your smile looks can have a lasting impact on your emotional and mental health. Hear from a local dentist who shares just how pivotal a healthy smile can be.
How a Healthy Smile Can Improve Your Life
If you were not already aware, your smile is often the first thing people notice about you. How your teeth look can make a big difference in how you feel about yourself as well as how others see you. Believe it or not, when you like the way you look, it can have a positive impact on your overall health and well-being. How? Here are a few examples:
When you smile, and you are pleased with your appearance, it causes those "feel-good hormones" to be released. As a result, the serotonin and endorphins overpower any pain, giving you a boost of confidence and positivity; helping to enhance your mood.
When you feel good about your appearance, you're more apt to spend time with family and friends. Social gatherings are no longer something to be avoided. Instead, you are eager to embrace being around others. It can also help when it comes to your romantic life as well as other relationships.
When you smile, others tend to do the same. If you think about all the times others have tried to lift you out of a bad mood by telling a joke and making you smile, you understand the positive effects healthy teeth and gums can have on someone else.
How to Obtain a Healthier, More Attractive Smile
We all know that regular brushing, flossing, and rinsing, as well as six-month visits to your dentist in Delafield, are essential, but there are other components of your smile you may not be thinking about. These can determine whether you view your oral anatomy in a positive or negative light.
If you have metal restorations, consider swapping them out for tooth-colored ones. Fillings, dental crowns, and other artificial teeth made out of traditional amalgam not only shine a spotlight on your smile (in a negative way), but they're also dangerous to your overall health.
If you have missing teeth, you run the risk of causing further damage to your jawbone, healthy teeth, and soft oral tissues. Not only are you more susceptible to gum disease, but you can also develop a sagging facial appearance. With dental implants, a dental bridge, or dentures, you can restore your missing teeth and improve your aesthetics.
If cavities or dental decay form inside your mouth, they can be noticeable to others. They can also cause immense pain and low self-esteem. Seeking professional help for dental fillings or crowns can restore your smile's health and appearance.
If you have misaligned teeth, inquiring about orthodontic help can work to straighten your smile and produce a more uniform look that is pleasing to the eye.
If you have dull or darkened teeth, it may cause others to think that you don't care about taking care of your oral health. With teeth whitening, you can eliminate stains and feel confident showing off your smile.
Don't forget about your smile when looking for ways to improve your overall health. When you feel good about showing it off, you'll notice a positive change in yourself and those around you.
About the Author
Dr. Udoka Holinbeck is a holistic dentist who believes in the importance of caring not only for the mouth but the body as well. At Bionica Dental Wellness, she and her team remain committed to furthering their knowledge and skillsets to provide patients with the most updated and advanced techniques and technologies available. To learn more, visit our website or call (262) 337-9745 to schedule an appointment.