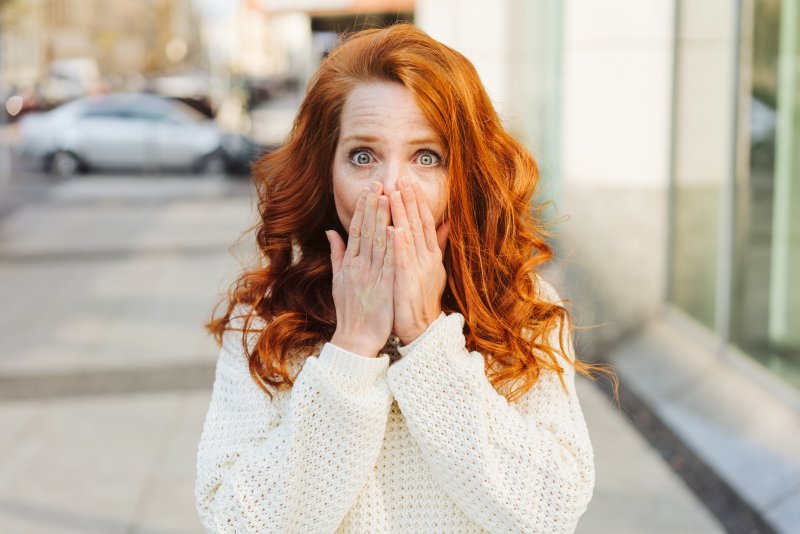 Are you concerned about a new development that is taking shape inside your oral anatomy? You may be wondering, "What exactly is the white film in my mouth?" You're embarrassed by your bad breath, and the texture is highly displeasing. A holistic dentist can explain what is causing this unfortunate event to occur and what you can do to treat it and even prevent it.
What Causes White Film to Form?
In simplest terms, oral thrush is likely to be the reason for this white foam forming inside your mouth. If you're unaware of this term, it is a type of fungal infection that appears on the tongue, roof of the mouth, or throat.
But what causes it to form? Yeast. While this may not be what you hoped to hear, the reality is that your immune system can have a lot to do with how it spreads. If you have a condition or disease like diabetes or cancer, it can weaken the immune system, making it easier for bad oral bacteria to grow. But even stress, dry mouth, pregnancy, and poor dental health can be known to cause oral thrush.
Can Oral Thrush Be Treated?
Yes, there is treatment for oral thrush, but you'll need to talk to your dentist. Typically, improving your oral hygiene routine is often enough to clear it up, but you may also need prescribed medication to ensure that the yeast does not grow any further.
You'll want to make sure that you seek treatment for oral thrush if you want to avoid a lasting infection that could stick around for several months or more.
How Can It Be Prevented?
To prevent this type of oral infection, you'll need to commit to taking better care of your oral and overall health. If you find that your immune system is weak because of a more serious health problem, talk to your physician about what you can do to better manage it.
If stress is the culprit, find ways to lower it. This can be done through exercising, reading a book, meditation, or even talking to a counselor.
You'll also want to brush, floss, and rinse regularly. Allowing bad bacteria to form and spread because of poor oral hygiene is one of the quickest ways to develop oral thrush.
Drinking water, avoiding sugary and starchy foods, and continuing to see your dentist every six months are essential to ensure that yeast does not form inside your mouth.
Oral thrush doesn't have to be a problem you deal with. Just take the steps needed to lower your risk and prepare to continue enjoying life with a healthier smile.
About the Author
Dr. Udoka Holinbeck is a holistic dentist who offers preventive dentistry to all patients in the Delafield and surrounding areas. As an effective way to improve a person's oral and overall health, she and her team provide treatment options when cavities, gum disease, and even oral thrush occur. If you are dealing with white film in your mouth, visit our website or call (262) 337-9745 to schedule an appointment.