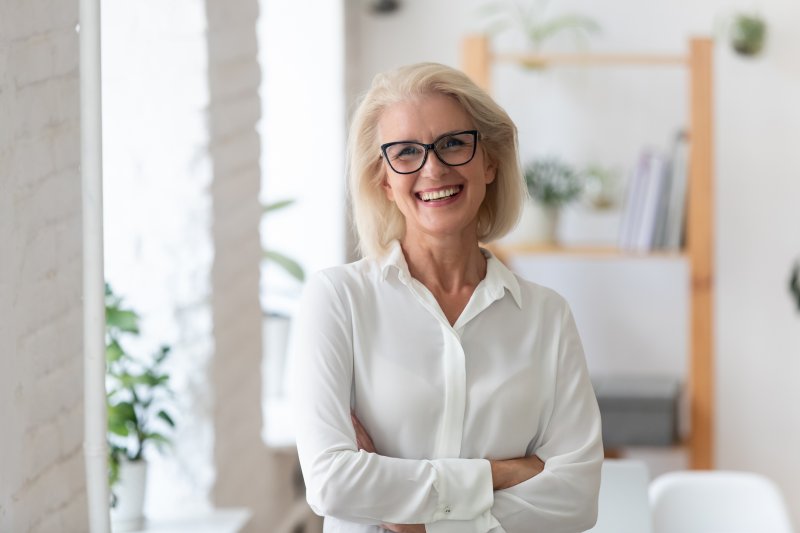 As you prepare to start the process of replacing your missing teeth with dental implants, you may begin to wonder if something newer or better will come along that makes these permanent prosthetics less "remarkable." While dentistry is always changing and improving, the truth is that right now, you cannot achieve the same results with dentures or dental bridges as you can with these bone-fusing artificial teeth. But if you want to know why dental implants are superior, take a few moments to read the following article.
Dental Implants Offer Longer-Lasting Results
When compared to dental bridges or dentures, dental implants are known to last at least 30 years. Some studies show patients who have lived the remainder of their lives without having to undergo implant replacement, so it is possible for these prosthetics to remain in place for a lifetime.
Dentures and dental bridges typically only last 7-10 years, but this is dependent on how well you take care of them. When you compare that to dental implants, it's easy to see why they're viewed as a more cost-effective solution.
Dental Implants Help to Maintain a Youthful Appearance
Dental implants not only replace missing teeth and offer optimal confidence, but they help to keep facial muscles thriving by minimizing the risk of facial collapse or sagging.
Many patients worry that their artificial teeth will make them look older, but dental implants do the opposite. Once permanent in place within the jawbone, these prosthetics offer continuous stimulation so that the facial features remain in place and no additional teeth suffer from jawbone shrinkage.
Dental Implants Restore the Complete Tooth Structure
All other tooth replacement solutions target only the visible portion of teeth. However, dental implants replace both the root and the crown. This allows for maximum restoration so that smiles work and look completely natural.
Once osseointegration is complete, and the bone and implant fuse, it creates a solid foundation for new teeth so that you can enjoy a longer-lasting smile that doesn't require additional products to help keep teeth in place.
Dental Implants Allow You to Eat Without Worry
With dentures or even dental bridges, it can be worrisome to try and eat your favorite foods, especially when surrounded by others. No one wants the embarrassment of having their teeth fall out while trying to consume a delicious meal.
This is why dental implants are far superior. Because of their permanent placement, they make it easy for you to chew and eat your favorite foods and avoid worrying about the potential for embarrassment.
While something else may come along in the future that stands even higher than dental implants, it has yet to occur, and you can expect that you'll receive the best possible tooth replacement solution when choosing these permanent new teeth.
About the Author
Dr. Udoka Holinbeck was born in Nigeria and raised in North Carolina. She earned her Doctor of Dental Surgery degree from the University of Southern California in Los Angeles and continues to pursue continuing education opportunities, dedicating hundreds of hours to various courses. As a holistic dentist at Bionica Dental Wellness, she believes in the importance of caring not only for the mouth but the body as well, which is why she provides biocompatible dental implants. To learn more about how we can help you, visit our website or call (262) 337-9745.