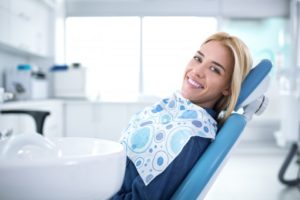 Over the years, dentists who have a more alternative approach to dental care have been increasing in demand. As a result, people are becoming more familiar with the terms that point to this distinction, including "holistic" or "biological." But what do these terms mean and how do they influence your dental care? Turns out, according to a holistic dentist in Delafield, holistic and biological dentistry are interchangeable terms. The next question is, what does that mean you can expect the next time you visit a holistic dentist?
What is Holistic or Biological Dentistry?
In a nutshell, holistic dentists practice dentistry with the belief that the patient's systemic, physical and emotional health, not just oral health, play an important role when prescribing treatment. They believe that oral health and overall health are inextricably linked, and this school of thought has been becoming increasingly mainstream over the past decade or so. For example, many dentists note, whether they identify as holistic or not, that poor oral health can be a risk factor or exacerbate the effects of potential or current diseases. This includes stroke, heart disease and other systemic conditions.
Another notable example is the fact that those with periodontal disease can exacerbate the effects of diabetes. On the flipside, 95 percent of Americans with diabetes are also known to have periodontal disease, implying a link between the two conditions.
How Does it Compared to Traditional Dentistry?
One of the most notable differences between traditional and holistic dentists is the fact that holistic dentists do not use any metal materials to restore teeth. The most common material holistic dentists avoid is amalgam or silver, which is typically found in dental fillings. This material is known to carry high levels of mercury, a natural-occurring yet incredibly harmful material.
Of course, holistic dentists don't only take the patient into consideration when it comes to the materials they choose to use. Amalgam fillings, when improperly disposed, have been found in water sources and other parts of the environment. This can result in damage to the environment that could easily be avoided by simply switching to non-metal alternatives.
The Benefits of Holistic/Biological Dentistry
When you visit a holistic dentist for your future treatments, you can expect many benefits you won't necessarily find with other dentists. These include:
A more comprehensive approach to dental diagnostics
Recommendations for preventive care that go beyond good oral hygiene (i.e. better nutrition, smoking cessation, moderating or limiting alcohol consumption)
Alternatives to root canal therapy
Safe amalgam removal procedures
Metal-free restorations
Saliva pH testing
Natural homecare and ozone therapy
Material compatibility testing
Are you looking for a more comprehensive approach to your dental care? Schedule an appointment with a biological dentist in Delafield to learn how you can benefit from holistic dentistry!
About the Author
Dr. Udoka Holinbeck earned her DDS degree from the University of Southern California. She's completed hundreds of hours of continuing education on holistic-friendly treatments, including ozone/oxygen therapies and metal-free implant placements. To learn more about her practice or treatment philosophy, you can contact her through her website.